(Source: petapixel.com)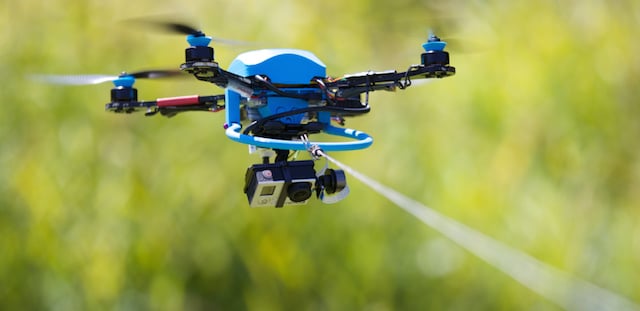 Aerial photography drones are more ubiquitous than ever. But as wonderful as they are for documenting the world around us from a bird's-eye view, they inherently come with a number of safety and regulatory issues.
Solving these woes in a creative and somewhat strange way is Sergei Lupashin, who has created a clever little device called the Fotokite. Essentially, he put the camera drone on a leash.
While this product is yet to hit the market for consumers, the Fotokite team say they're working hard to do just that. To sign up for news updates or find more information, head on over to the Fotokite website and subscribe to their newsletter.
Continue Reading at petapixel.com…
Alan is serial entrepreneur, active angel investor, and a drone enthusiast. He co-founded DRONELIFE.com to address the emerging commercial market for drones and drone technology. Prior to DRONELIFE.com, Alan co-founded Where.com, ThinkingScreen Media, and Nurse.com. Recently, Alan has co-founded Crowditz.com,  a leader in Equity Crowdfunding Data, Analytics, and Insights.  Alan can be reached at alan(at)dronelife.com