Boston-based deep learning neural networks company Neurala has been included in CB Insights' Artificial Intelligence 100 list, a ranking of the 100 most promising private artificial intelligence companies in the world.
"This is a fitting end to a big year for Neurala, and it is an honor to be included in this prestigious list," said Massimiliano "Max" Versace, co-founder and CEO of Neurala in a company announcement. "2018 will be the year for learning on the edge and building a super brain. We are excited to be leading the charge, poised and ready to transform industries, and excited to take part in changing the world for the better through artificial intelligence."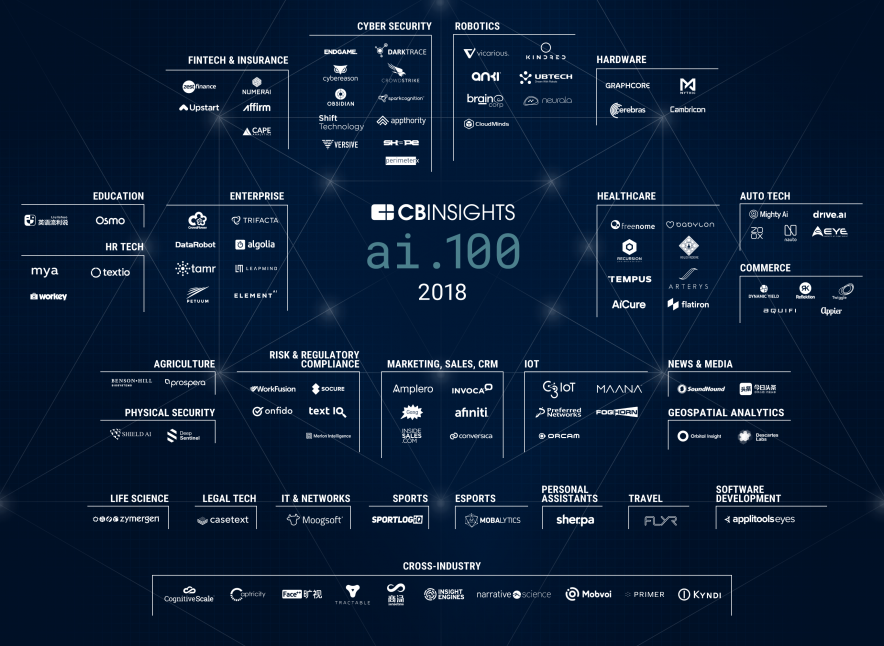 Neurala has developed The Neurala Brain—"deep learning neural network software that makes smart products like cameras, robots and drones more autonomous and useful," says the company. "Neurala uses a bio-inspired approach to mimic the way the human brain learns and analyzes its environment."
Neurala has made a name in the drone industry over the last few years because the Neurala Brain is "edge" AI technology – meaning it can continue learning and refining algorithms from a drone.  The possibilities range from the mundane (inspections of energy installations, for example, where the Neurala Brain might be able to learn specific signs of concern) to the more dramatic and interesting.  Neurala's Brain has been used on drones in Africa to differentiate poachers from roaming animals at night, notifying personnel who are able to take action in protecting wildlife.
AI has become a frequently-used buzz word in the drone industry.  Many drone platform companies use the word simply to describe simple data processing techniques.  But in DRONELIFE's recent 2018 Predictions article, ANRA Technology's Amit Ganjoo points out that as enterprise adoption expands and more (much, much more) data becomes available to "train" artificial intelligence, the Neurala Brain and other AI – assisted by the development of miniaturized AI components by major manufacturers like NVIDIA – will be able to "learn" more: and will become far more precise and sophisticated.   As true AI continues to evolve, its influence on the commercial drone industry will be significant.
Miriam McNabb is the Editor-in-Chief of DRONELIFE and CEO of JobForDrones, a professional drone services marketplace, and a fascinated observer of the emerging drone industry and the regulatory environment for drones. Miriam has penned over 3,000 articles focused on the commercial drone space and is an international speaker and recognized figure in the industry.  Miriam has a degree from the University of Chicago and over 20 years of experience in high tech sales and marketing for new technologies.
For drone industry consulting or writing, Email Miriam.
TWITTER:@spaldingbarker
Subscribe to DroneLife here.