from theogm.com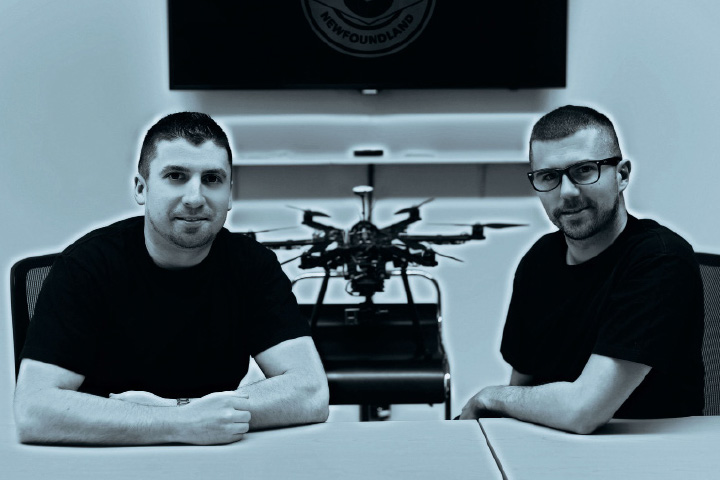 The hottest new innovations droning the globe are state-of-the-art "unmanned aerial vehicles" (UAVs). More commonly known as a drone, these small aircrafts fly around without a human pilot on board.
The term unmanned aircraft system (UAS) emphasizes the importance of other elements beyond the aircraft itself. A typical UAS consists of the following features:
Unmanned aircraft (UA);
Control system, such as Ground Control Station (GCS);
Control link, a specialized data link;
Other related support equipment.
In 2013, it was reported that UAVs were used by at least 50 countries, with many countries making their own drones. As of 2008, the United States Air Force employed 5,331 drones, which is twice its number of manned planes.
Drones are controlled in flight either by on-board computers or by remote control from the ground. Initially deployed as a military and special operations solution, drones are now becoming common place in the energy industry with applications in monitoring projects, surveillance of pipelines, hard-to-access destinations and heights, and many other safety applications.
Unmanned aerial vehicles are permitted to fly in Canada when they meet "model aircraft" conditions set out in the Canadian Aviation Regulations or the operator has a Special Flight Operations Certificate (SFOC). Model aircraft "means an aircraft, the total weight of which does not exceed 35 kg (77.2 pounds), that is mechanically driven or launched into flight for recreational purposes." By definition, a UAV is no longer a model aircraft if it has met these two conditions: (1) owned by a company not an individual, and (2) used for profit.
As described by Transport Canada (TC), as soon as you make money or become contracted to use your model aircraft, it no longer qualifies as a model aircraft. Your model aircraft is now a UAV and requires a SFOC to fly.
If you want to use a UAV for profit in Canada, you need a SFOC every time your UAV is in Canadian Airspace. Even testing and development outdoors requires an SFOC, by way of application with TC.
This process ensures that you will not be putting the public in any danger or disrupting air traffic in any way. When you apply at TC, you can get an SFOC that indicates a range of dates and times for your projects. TC advises having a 100-foot horizontal buffer between people and the UAV. Obtaining an SFOC is common place in Canada, and as of May 17, 2012, it's free. This is because the law strictly prohibits UAVs without these certificates. However, if anyone is found breaking UAV laws, there are individual penalties of $5,000 and a corporate penalty of $25,000.
Continue Reading at theogm.com…
Alan is serial entrepreneur, active angel investor, and a drone enthusiast. He co-founded DRONELIFE.com to address the emerging commercial market for drones and drone technology. Prior to DRONELIFE.com, Alan co-founded Where.com, ThinkingScreen Media, and Nurse.com. Recently, Alan has co-founded Crowditz.com,  a leader in Equity Crowdfunding Data, Analytics, and Insights.  Alan can be reached at alan(at)dronelife.com