from unmannedsystemstechnology.com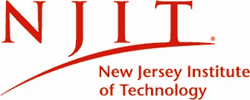 On May 8 the FAA awarded NJIT university a Certificate of Waiver/Authorization (COA), making it the first New Jersey university and first public institution in state granted permission to test the UAS. NJIT will use the airstrip on the U.S. Coast Guard Training Center in Cape May to test the systems.
"This (COA) process was a learning experience for me and NJIT," said Chumer, director of the Crisis Communication Center and of UAS Applied Research at NJIT. "As we proceeded through the application, we learned a lot about what data is required to safely integrate UAS technology within the National Airspace."
NJIT will work closely with the State of New Jersey Office of Homeland Security and Preparedness as well as the State Office of Emergency Management to develop UAS capabilities. It will also aim to weave that capability into the state's emergency response operations.
Continue Reading at unmannedsystemstechnology.com…
Alan is serial entrepreneur, active angel investor, and a drone enthusiast. He co-founded DRONELIFE.com to address the emerging commercial market for drones and drone technology. Prior to DRONELIFE.com, Alan co-founded Where.com, ThinkingScreen Media, and Nurse.com. Recently, Alan has co-founded Crowditz.com,  a leader in Equity Crowdfunding Data, Analytics, and Insights.  Alan can be reached at alan(at)dronelife.com